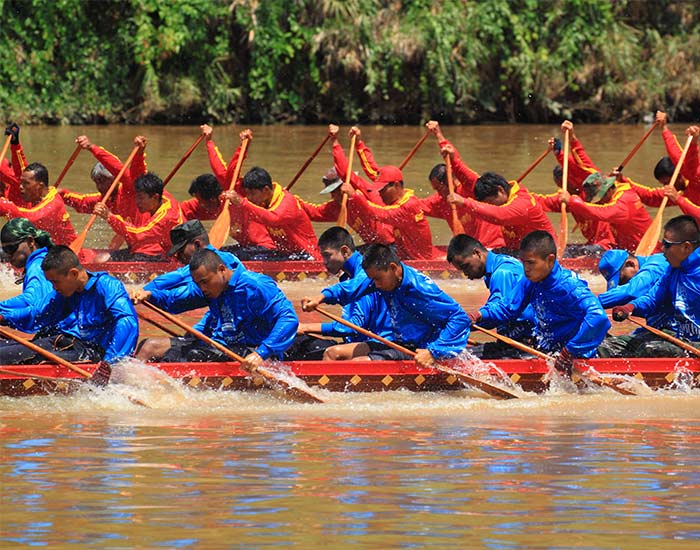 Another discipline of the ICF flat water is canoe marathon which is a true test of the paddler's endurance, strength, speed and tactics. Both the canoe and kayaks are raced on flat water with a standard distance of 30 kilometers. Apart from the events organized by the ICF the other ones may be a bit longer than the standard distance and may be staged up to several days. These competitions attract thousands of competitors all around the globe. The distance canoeing competitions are being held since ages where some of the marathon races include the Sella Descent in Spain, 1929 and the Devizes to Westminster race in England which is held since 1948. Traditionally, canoe marathon races have seen competitors racing from one point to another across possible combinations of lake, river, sea and estuary in which they had to navigate around any obstacles and even had to carry the boat at times if necessary. The current format has evolved to inspire a more spectator-friendly approach to the discipline with courses designed to be covered in laps with a number of carriages (artificial or real). The 2015 World Championships in Györ, Hungary, comprised of 6 to 8 laps with up to 7 portages (22.2km to 30km) depending on the event class.
The aim of competitors is to complete the given distance within the minimum possible time.
Updated On : 02 Aug, 2021
*
We crave for more modifications and accuracy. Help us do that with your valuable
feedback
. No responsibility is taken for the authentication of the data.
What do you think about the above article?