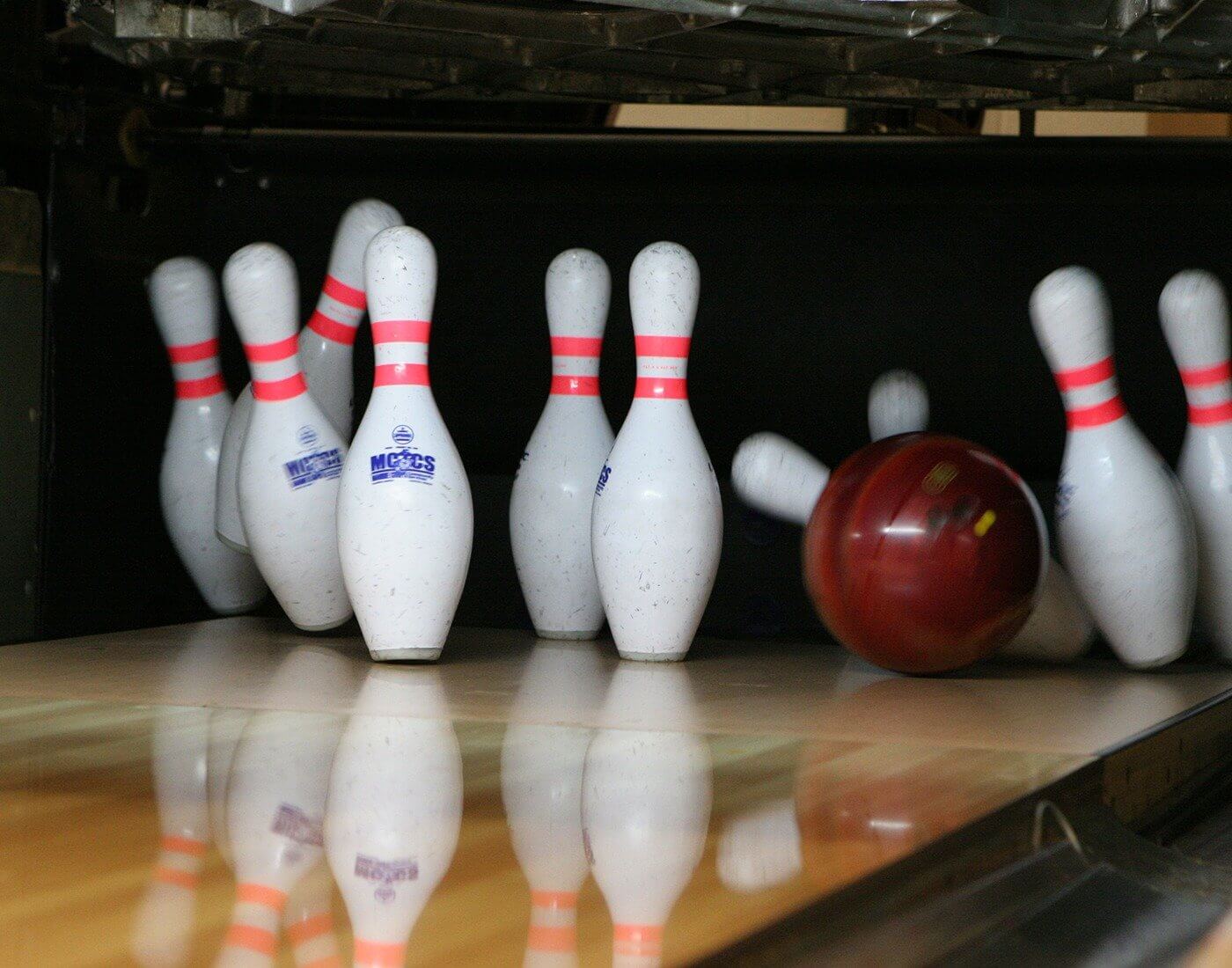 One of the world's most popular games, ten-pin bowling has been played for thousands of years. While millions of people play this indoor sport at a recreational level, it can also be extremely competitive. Ten-pin bowling, commonly referred to as just "bowling", is a target sport in which players roll a heavy ball along a smooth lane and try to knock down as many of the ten pins as possible.
There are three finger holes at the top of each ball weights of the ball vary to make the sport playable by people of all ages. In the competitive sport (ten-pin bowling), each player has ten frames, each of which consists of two attempts to knock down as many pins as possible. Each pin knocked down is worth one point. The player who scores the most points during a game wins.
There are many historical references to bowling, but the first indoor bowling alley wasn't opened until 1840- Knickerbockers in New York City. The sport gained massive popularity between 1940 and 1960 (known as "golden age of bowling"). Today the game is played by over 100 million bowlers in over 90 different countries.
Updated On : 02 Aug, 2021
*
We crave for more modifications and accuracy. Help us do that with your valuable
feedback
. No responsibility is taken for the authentication of the data.
What do you think about the above article?