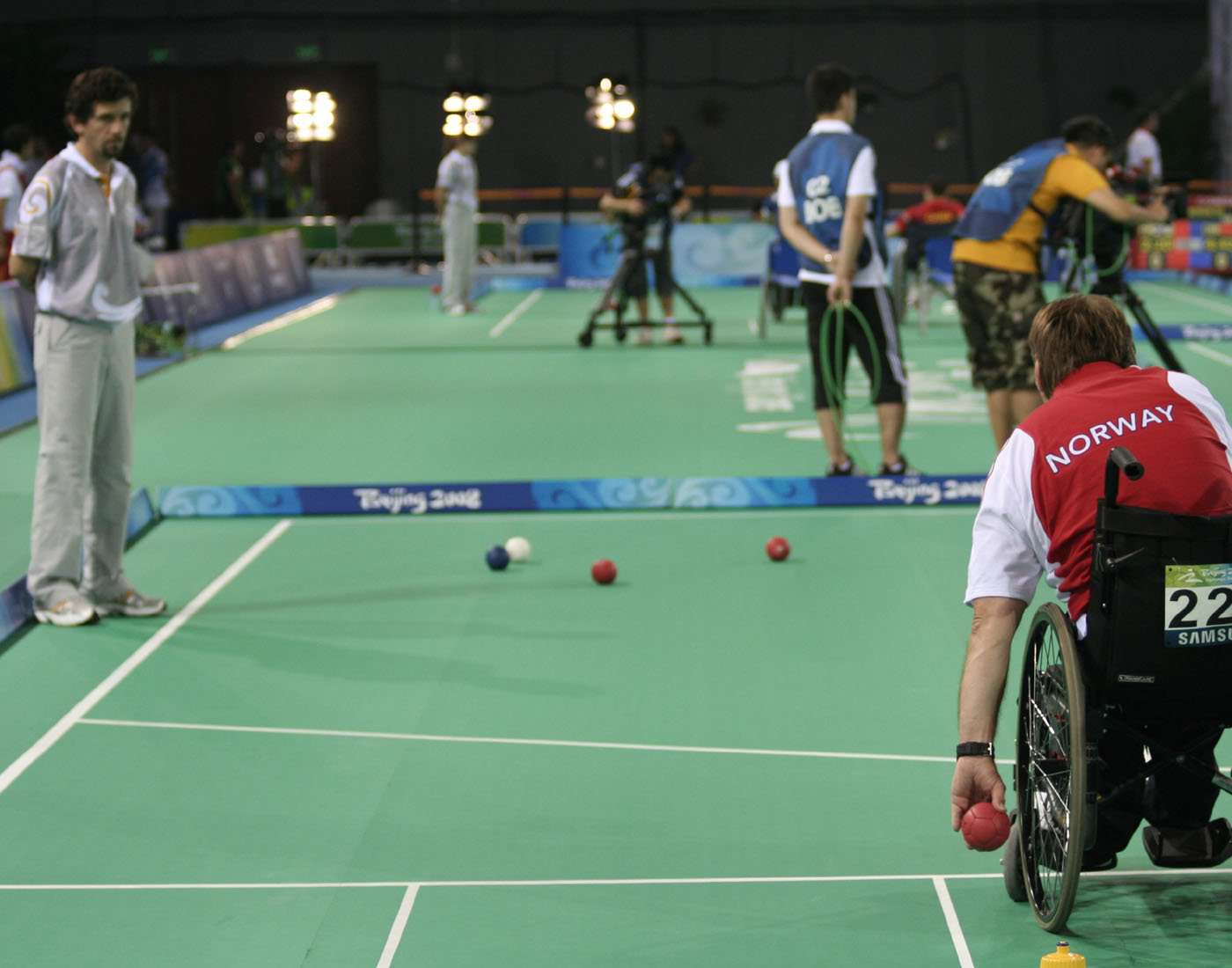 Boccia is a precision sport played by players with severe physical disabilities. Players with cerebral palsy originally played the sport, but now it is played by people with other disabilities affecting motor skills. It is a ball sport similar to bocce, bowls and petanque. The sport made its Paralympic debut in 1984 in New York, the USA in which a total of 19 players participated from five different countries.
Now the sport is contested locally, nationally and at the international levels and is practised in over fifty countries worldwide. It is one of the only two Paralympic sports which do not have any counterpart in the Olympics.
To throw the red or blue coloured (a coin toss decides the colour) leather balls as close as possible to a white target ball (Jack).