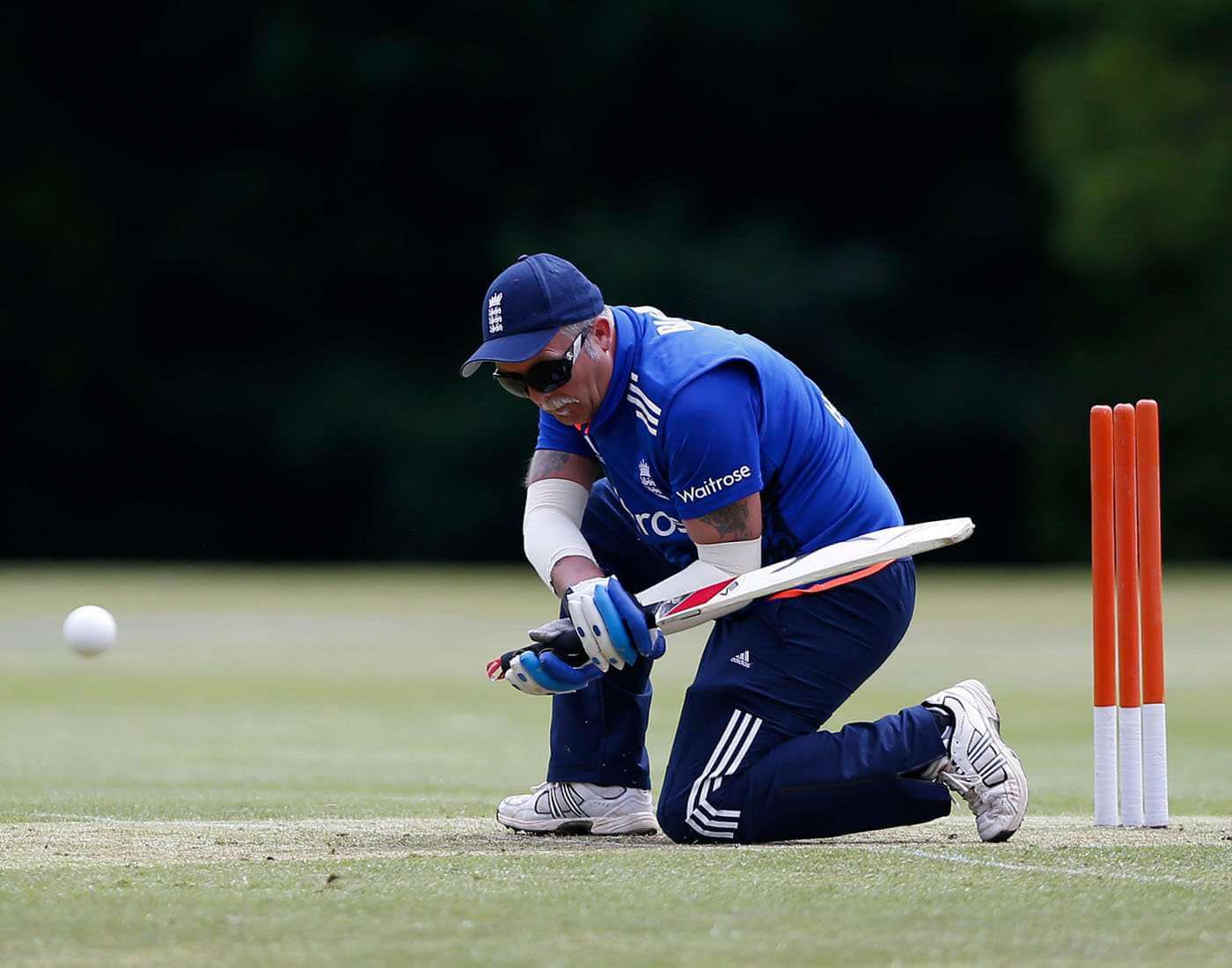 Blind Cricket is a variant of the cricket sport that has been invented for blind and partially sighted players. The sport has been governed by World Blind Cricket Council (WBCC) since 1996. Four Blind World Cups have been held, so far, in New Delhi, 1998; Chennai 2002; Islamabad, 2006. The first Blind World Cup T20 took place in Bangalore in the year 2012. The game depends on the frequent use of 'sweep shot' to provide a maximum possibility of the bat hitting the ball.
The two blind factory workers of Melbourne invented this sport in 1922 by improvising it with the use of a tin can that contained rocks. Soon after 1922, The Victorian Blind Cricket Association was formed, and the first clubhouse and sports ground for blind cricket were constructed in Kooyong, Melbourne in the year 1928. In 2000,
World's first Test Cricket for the Blind was played between South Africa and Pakistan in which South Africa lost the match to Pakistan by 94 runs. South Africa won the first BCWC in the year 1998 by defeating Pakistan in the finals, whereas Pakistan back to back won the next two BCWC by beating South Africa and India in 2002 and 2006, respectively. India won the next championship in the year 2014 by defeating two-time winner Pakistan.
To score more runs than the opponent's team or to knock out all the players of the opposition to win the match.
Updated On : 02 Aug, 2021
*
We crave for more modifications and accuracy. Help us do that with your valuable
feedback
. No responsibility is taken for the authentication of the data.
What do you think about the above article?