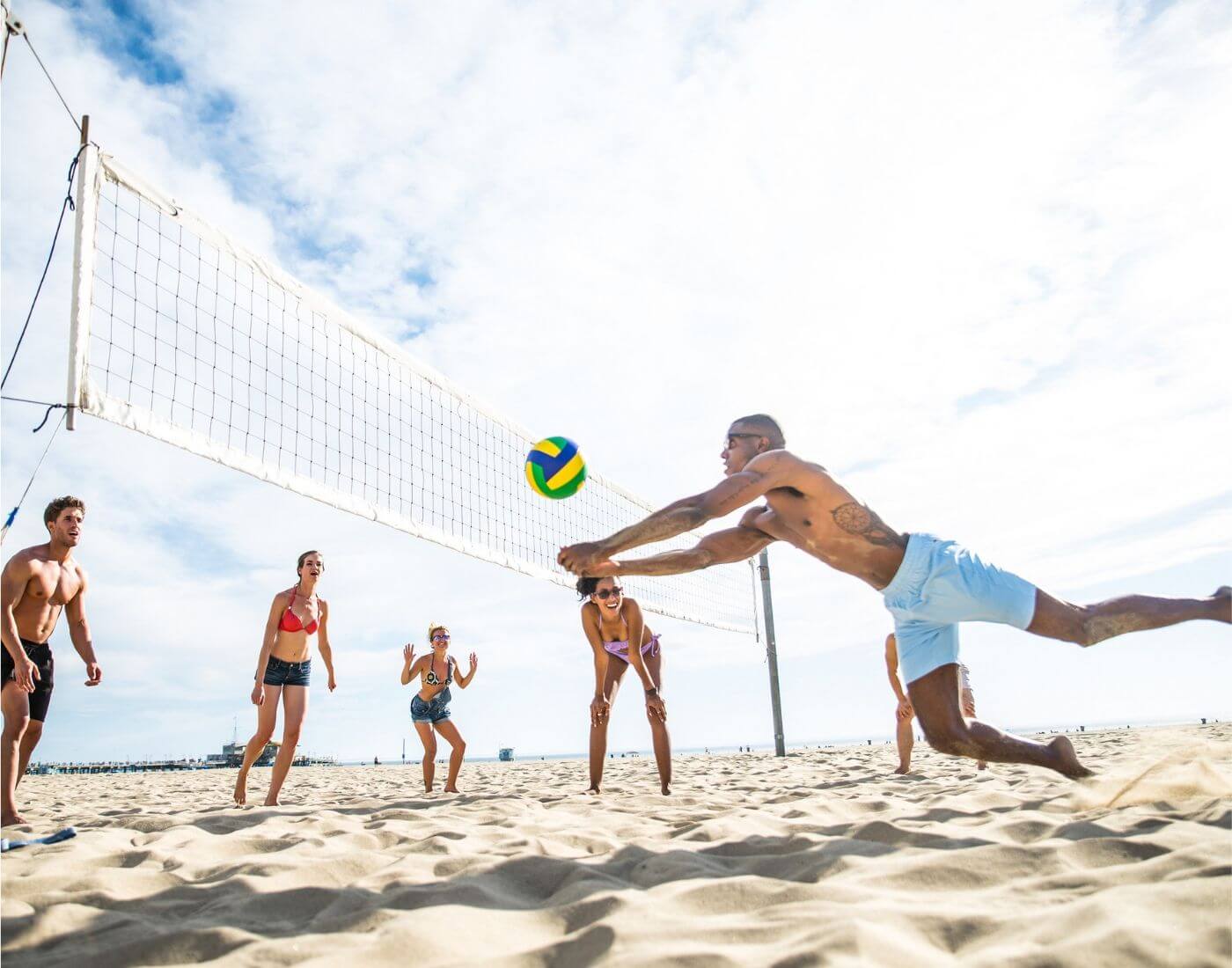 Beach Volleyball is a team sport and is an outdoor version of the game played on indoor courts (indoor volleyball). It is played by two teams of two players on a sand court separated by a net. The sport was originated in 1915 on the beaches of Waikiki Beach in Hawaii, specifically at the Outrigger Canoe Club.
Originally the game was played between the teams of six players each side, but the concept of two-player volleyball was originated in 1930 in Santa Monica, California. The sport is also a part of the Summer Olympics since 1996. The international federation of the sport FIVB was founded in 1947.
To score more points than the opponent team by hitting the ball above and over the net so that the opponent team can't return the ball.
Updated On : 02 Aug, 2021
*
We crave for more modifications and accuracy. Help us do that with your valuable
feedback
. No responsibility is taken for the authentication of the data.
What do you think about the above article?