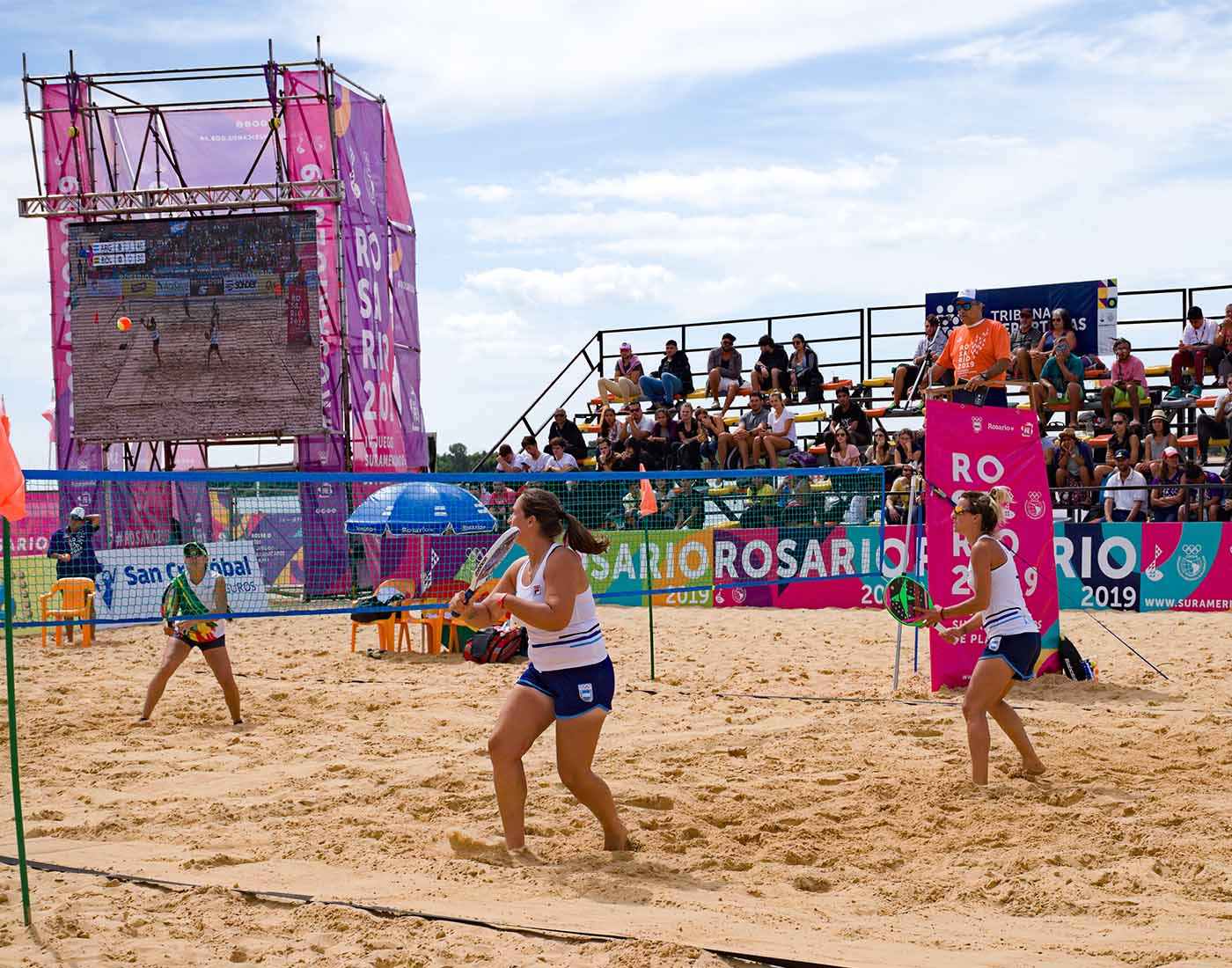 Beach tennis is a recreational sport which combines the playing techniques of both tennis and volleyball. The sport is widely popular in coastal areas. It is practised in more than 50 countries with almost half a million players from around the world. 
The sport is widely played by many professional tennis players including the famous Roger Federer. It is conducted on a smaller court as compared to that of tennis with a depressurised tennis ball. The sport was originated in the 1970s in Lido degli Estensi (Ferrara). 
Beach tennis is a team sport which is played on sand usually at beaches. The matches usually consist of singles and doubles events. The players are required to serve their tennis ball with their rackets through the volleyball net. 
Their primary focus is to keep on passing the ball without letting it drop and aim to smash the ball in such a way that the other players may not hit it back. By continuing this way, the players earn more points, and at the end, the team with the maximum score wins the match.