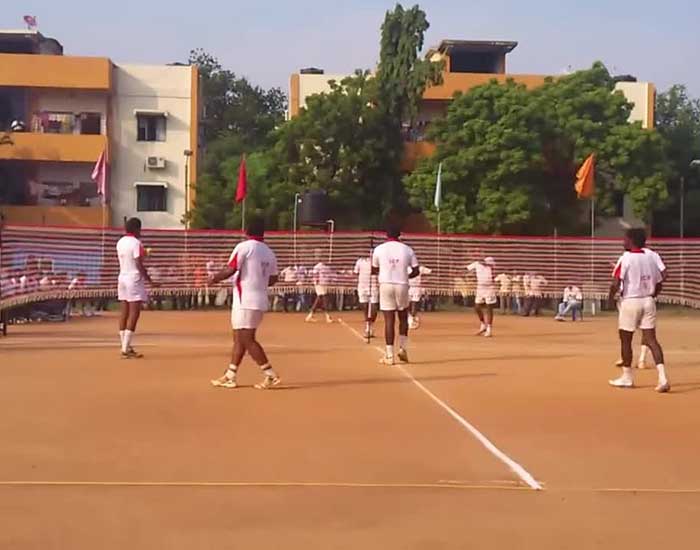 Ball badminton is a racquet game similar to the regular badminton but is played with a ball made from yellow wool. The matches are conducted on a rectangular court of 12x24 dimensions. The court is divided into equal halves by placing a net at the centre. 
The game was originated in India in 1856 by the Tanjore's royal family in Tamil Nadu. Ball badminton is played in outdoors on vast fields. The sport was majorly played in the daytime but with growing popularity; people have started playing it on an artificial court with lighting as an indoor sport. 
The
Ball Badminton Federation of India (BBFI)
is the highest governing body of the sport. There are 34 federation members, including 26 Indian States and five public sector units.
Ball Badminton is a team sport which is played between two teams. The players are required to keep passing the woollen ball through the net. Both teams try to smash the ball in a way that the opposite team fails to pass. For every unsuccessful pass or dropping off the playing ball, the opposing team earns a point. 
At the end of the match, the team with the highest points wins. The players can use various techniques such as speed throw, smash, down hit to make sure the opposing player won't be able to return the pass and would drop it.