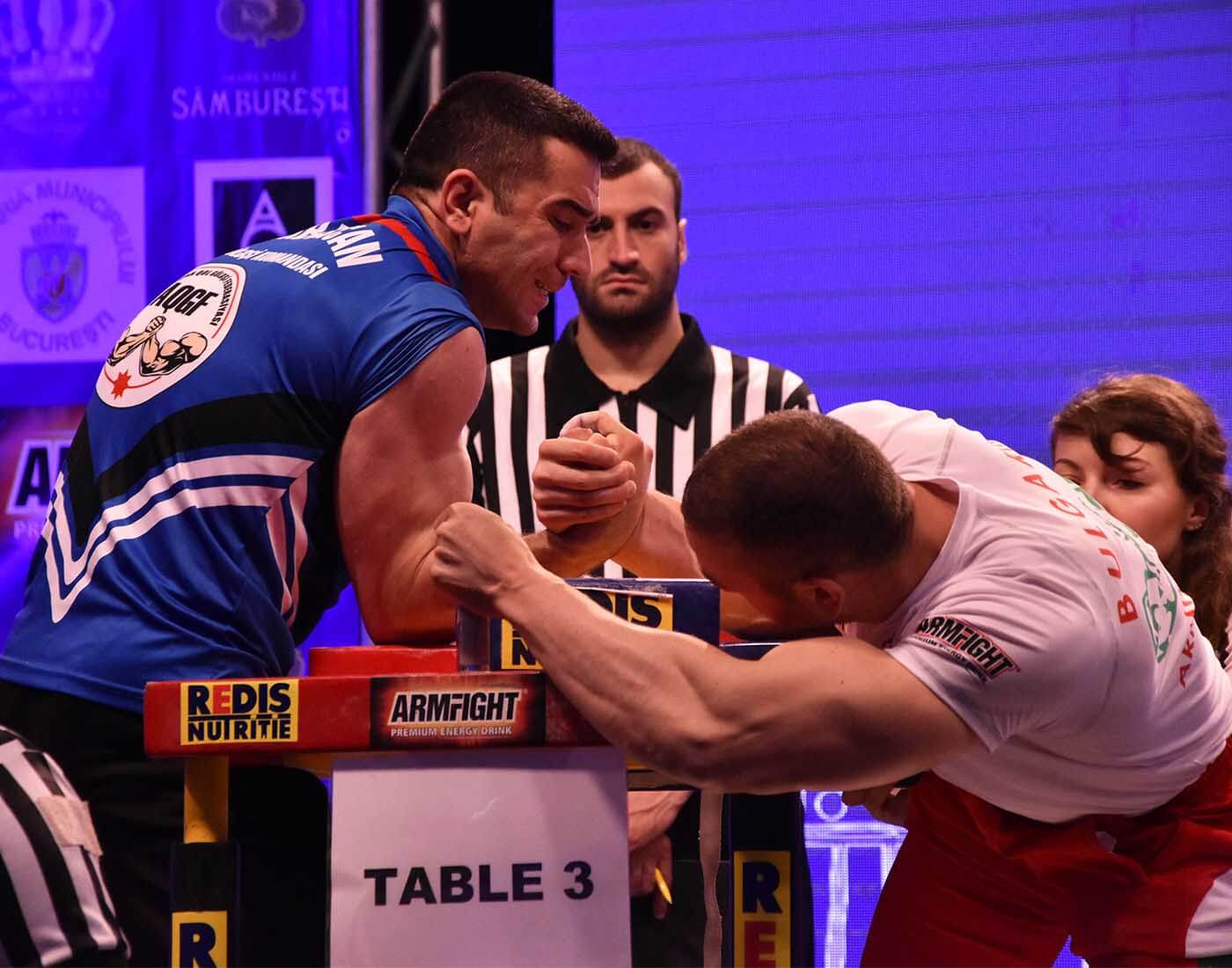 Arm wrestling is a popular sport which involves two participants for a trial of strength. In this attempt, both the participants try to pin each other's arm down on a flat surface to win the game. 
Both the opponents tend to place their arm on a surface with their elbows bent. The sport is being played since centuries, but officially it came into play in the 1950s. The main motive of arm wrestling is to test the strength of an individual. 
The sport takes a great deal of skill to become a successful arm wrestler along with psychological tactics. There are three main arm-wrestling techniques: "top-roll," "hook" and "press." Based on various factors, including the body size, specific areas of strength and intuition about an opponent's strategy, competitors try various tactics during the game.
The main objective behind arm wrestling is to pin the opponent's hand onto the table touchpad. It is only achieved by a combination of strength, practice and skills. Although being a strength sport, it is highly psychological. In the international levels, such as during the World Arm Wrestling Championships, the competitors try to win for their national team by scoring the maximum score overall.