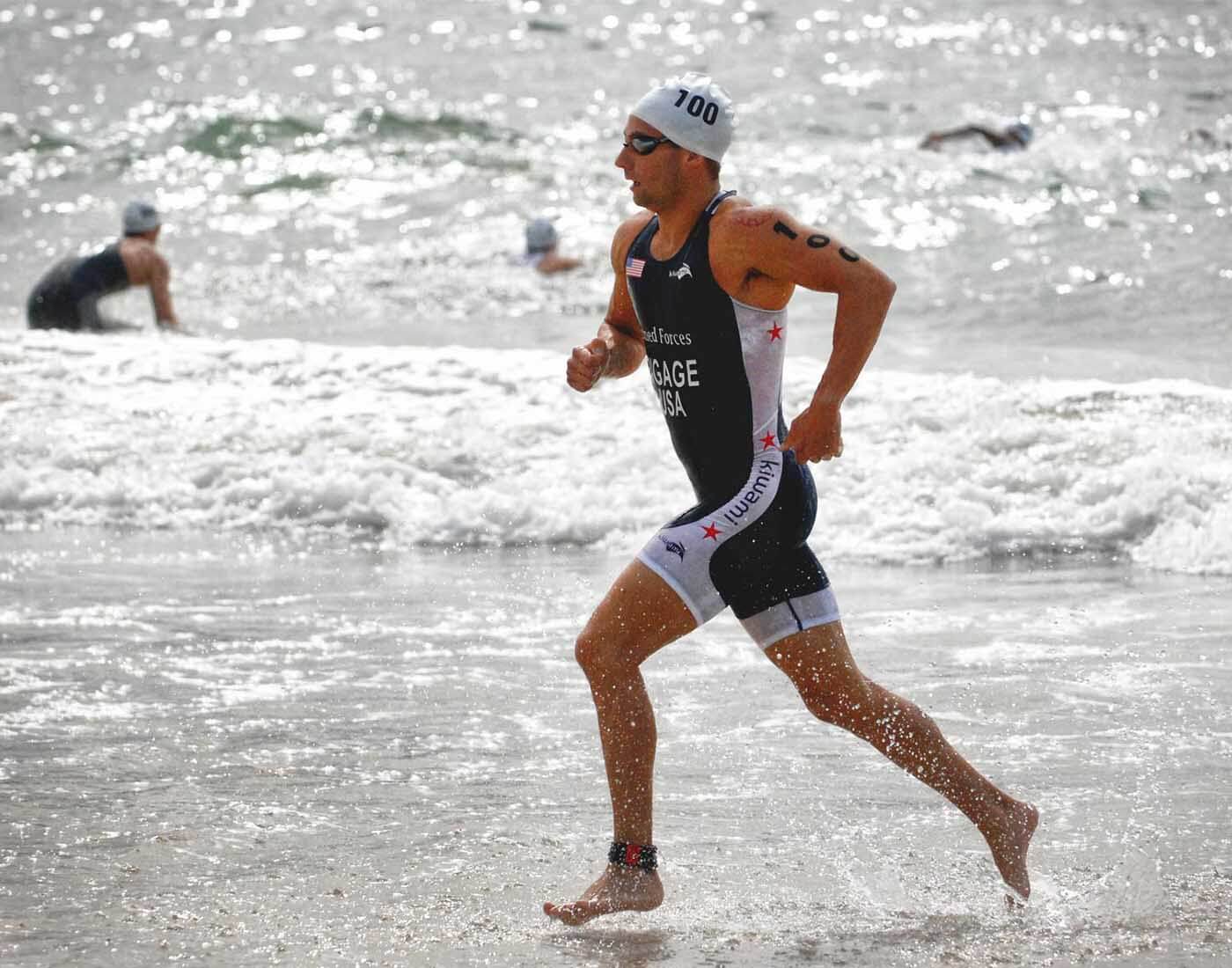 Aquathlon is a top-rated multi-sport event which combines swimming and running. It consists of three stages with a swimming segment sandwiched between two running events. The sport is relatively recent and has a huge following all around the world.
The competitors complete a swimming race immediately followed by a run over various distances. The name "aquathlon" was derived from Latin and Greek and meant "fight in the water" (aqua, Latin for water and Athlon, derived from Greek, meaning wrestling). 
World Triathlon is the primary governing body of aquathlon. Aquathlon is generally conducted in three phases: 2.5 km running, 1 km swimming and then 2.5 km running. 
For temperature below 22 degrees, the racing format changes to 1 km swimming, followed by a 5 km run.
Aquathlon is composed of continuous swimming and running as a part of single event. The participants run either on a trail, a road or a path. However, swimming can be performed on any water body such as the pool, reservoir, ocean etc.