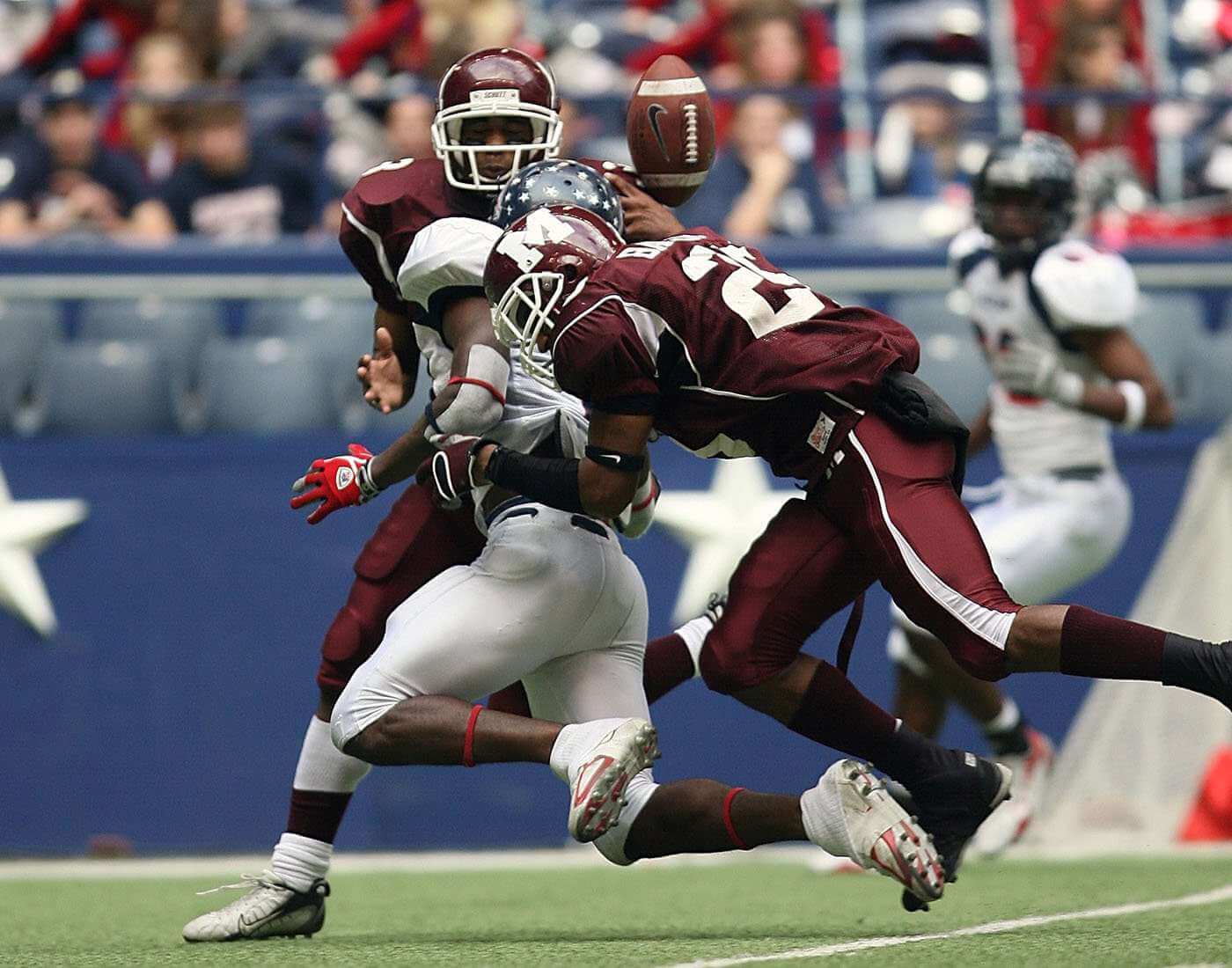 American rules football is a team sport played in the United States which is commonly referred to as football in the US and Canada and is famously known as "gridiron football" or simply "gridiron". The sport is played on a rectangular field with goal-posts at the end by two teams of eleven players each with an oval-shaped ball. The sport was originated in the United States and is the combination of association football and rugby. It is also the most popular game in the country whereas, professional and college football are the two most popular forms of the sport. The objective is to score more points by the way of more number of goals than the opponent team in order to win the game.
Participants
The game is played between two teams of eleven players each with any number of substitutions that can be availed between downs. The players are positioned in offensive, defensive and special team squads and are designated with a uniform number anywhere between 1 and 99.
Offensive Unit- The objective of the offensive unit is to put the football down the opponent's field with the ultimate motive of scoring a touchdown.
Defensive Unit- Their role is to prevent the offensive unit from scoring the goal by tackling the carrier of the ball or by the forcing overturns.
Updated On : 01 Dec, 2021
*
We crave for more modifications and accuracy. Help us do that with your valuable
feedback
. No responsibility is taken for the authentication of the data.
What do you think about the above article?