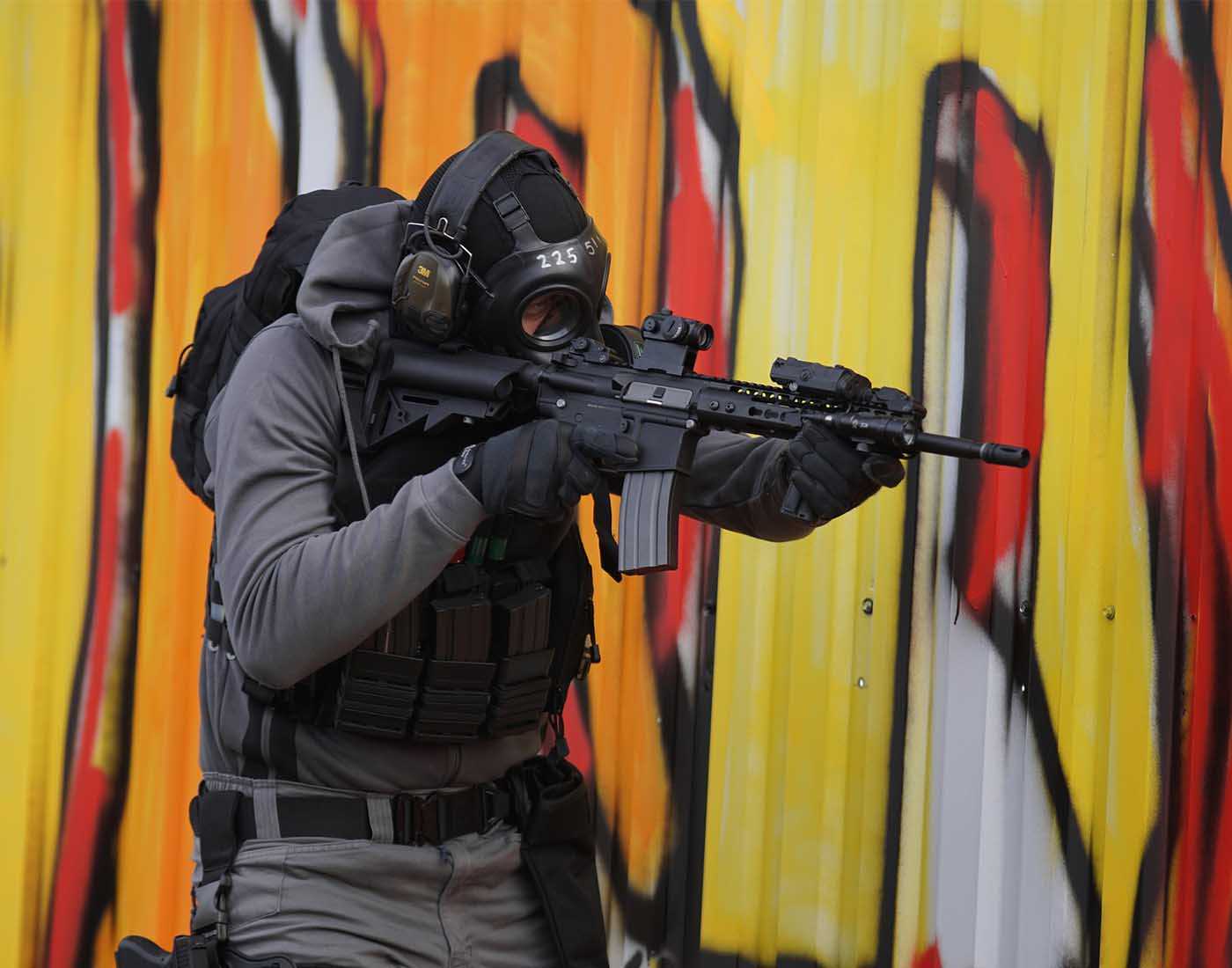 Airsoft is a furious shooting sport in which the participants tag the opponents with spherical plastic projectiles, launched from an airsoft gun so that they may eliminate them and score points. 
The airsoft pellets are not visible, but sometimes they leave welts or red contusions on the skin of the opponents. 
The airsoft gun resembles a lot to a real gun and hence, is widely used for military training and acts and the related historical re-enactments.
Airsoft is a team sport where both the teams try their best in tagging the opposite team members with the aid of an airsoft gun and hence, score points. 
The matches can be played in both indoor and outdoor spaces to train well by the fighters for the combat situations. All the participants have to follow gun safety and weapon manipulation techniques as well as law enforcement.